Is there anything better than escaping the hustle and bustle of day-to-day life for a well-earned break in a secluded holiday park? There's something magical about unlocking the doors to a luxurious lodge, and the freedom that comes with owning a static caravan is something else altogether. Whether you stay in your home away from home for the entirety of the school holidays or just visit for a long weekend, the opportunity to escape to your own private hideaway is well worth the investment.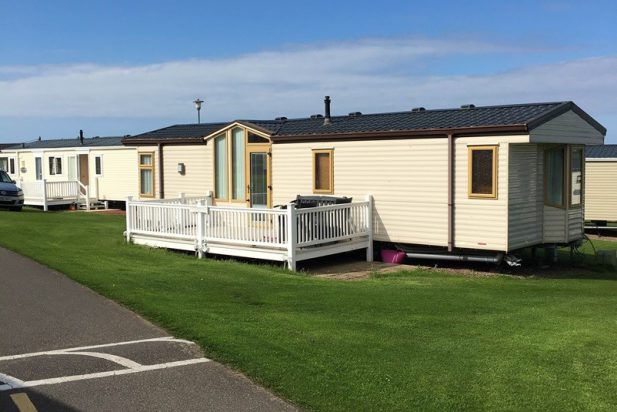 Forking out for a premium quality static caravan can make for a lucrative investment when it comes to the summer holiday rental market, but the rewards don't stop there. Having a place of your own to relax and bond with friends and family, to meet other like-minded residents and to explore another area of the country first-hand – what could be better?
Buying a static caravan is a big decision, and there are a number of important factors to consider before committing to a purchase – so today, we'll be guiding you through the world of luxury static caravans. From insight on leading luxury static caravan manufacturers to the benefits of each product range, we'll be here to help you make an informed decision.
Regal Holiday Homes
Regal Holiday Homes are exactly that: regal in every sense of the word. One of the leading manufacturers of luxurious static caravans, Regal's high-quality holiday homes are characterised by spacious, modern design. are at the forefront of Regal's high-quality holiday homes. All Regal caravans have been accredited by the National Caravan Council and built in accordance with EN1647 – and if that wasn't enough, each holiday home comes with a 2-year manufacturer's warranty.
For Regal, each luxurious static caravan is a demonstration of top-notch craftsmanship – a quality that earned this brand the 2012 Caravan Constructor of the Year award. Whatever size and style you're looking for, every model in this reputable range guarantees class and elegance in abundance.
ABI
A painstaking attention to detail has positioned ABI as the benchmark for high-quality standards and superior service in the world of luxury static caravans. Ingenious engineering and exceptional quality furnishings make for a powerful combination, and one that can be found in every ABI holiday home. Across both traditional and contemporary designs, ABI's quality craftsmanship is abundantly clear.
ABI's innovative approach to design makes the Harewood model one of the most cutting-edge holiday homes available in 2016 – with sliding front patio doors creating a seamless transition from the outdoors in, and 100mm roof insulation designed to minimise energy bills.
Willerby
The Willerby name has become synonymous with a forward-thinking approach to style and a tireless commitment to quality over the last 70 years. With a diverse range of 18 stunning models to choose from, Willerby offers a broad spectrum of luxurious static caravans to suit all budgets.
Each stylish and sophisticated holiday home offers excellent value for money, and houses a wide range of practical features to make your stay as comfortable and convenient as possible. Willerby's Rio Mobility model is paving the way when it comes to accessible holiday homes. Its wheelchair-friendly design means it's possible for buyers and visitors of all kinds to enjoy a stay in one of these spectacular statics.
Victory Leisure Homes
Founded in 2009, Victory Leisure Homes is a relative newcomer to the luxury static caravan market, but this manufacturer is more than holding its own. With a growing portfolio and a continual focus on updating its luxurious range, Victory Leisure Homes has tailored its designs to reflect changing customer demand – and now proudly offers 5 unique and elegant holiday home models. A 2-year warranty is included with every purchase, so you can buy a Victory static caravan with confidence.
Stately Albion
At the other end of the spectrum, Stately Albion is the oldest and most established name in Europe's luxury static caravan market. Stately Albion claims that the secret to its success is a wealth of experience and quality craftsmanship when it comes to customer-focused designs – with contemporary styling underpinned by a traditional ethos. Exclusive and elegant, each of Stately Albion's 23 park home models boasts the same level of comfort and space as any single storey home – making these static caravans perfect for staying in all year round.
If you're browsing the range of luxury static caravans for sale, don't be put off by the hefty price tags – competitive finance deals can make even the most opulent static caravans affordable in the long term. Call our friendly and knowledgeable team on 0800 066 2882 to find out how you could spread the cost of your new holiday home over a series of manageable monthly payments. You could be in your own private hideaway in time to soak up the summer if you apply for static caravan finance today!