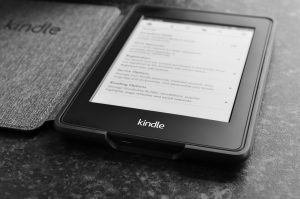 Isn't it hard to buy for the person that has everything? Well if they enjoy caravanning we have just the guide for you!
Vango Rocket 120 Bluetooth Lantern £45.00
With high-strength CREE LED's that produce bright lights; it is the perfect camping lantern. It even has a Bluetooth speaker function to play their favourite tunes whilst making memories in the evening. Plus you won't need to worry about not having any batteries, the rechargeable lithium battery charges using a car adaptor.
Nikon ProStaff 7S 8X30 Binoculars £149
Although they may not appeal to everyone, these binoculars are specifically designed for bird watching and wildlife observation. They are waterproof and fog free, with the added feature of a long eye relief design. To ensure clear field of view even for those that wear glasses! Being lightweight and with eco-glass optics they are a great present for anyone that enjoys bird watching.
Amazon Kindle  £59.99 to £269.99
The Amazon Kindle ranges are the bestselling e-readers. No surprise considering their extra-long battery life (up to 8 hours) and capacity to hold up to 1,400 books. Being lightweight, easy to store and with no glare, it is just like a book. Readers even have the choice of 6 different font styles and 8 unique sizes; there is something to suit every reader.
'Caravan' Magazine Subscription £50.40
Inspirational holiday destinations; trusted practical advice and up-to-date reviews, all jam packed into 12 issues throughout the year. This magazine also includes tow car advice and buying guides for first time caravan buyers. Of course there are many different caravan magazines at different prices, so have a shop around!
American Classic Trailer Birdhouse £24.99
Something a little different, based on the classic American aluminium trailer. It is hand painted and ideal for nesting and rooting bird alike. There is even a hole in the bottom for easy access when cleaning, great for removing the old nesting material. This fantastic gift will be a unique feature in any garden.