If you've stumbled across lenders and brokers claiming to offer guaranteed caravan finance, it's worth knowing the truth behind this attractive offer before you commit to an application. On the hunt for caravan finance, poor credit holders can find it more difficult to get a good deal – making 'guaranteed' approval an understandably appealing concept.
If you're suffering from a bad credit score but don't have the funds to buy your new caravan upfront, many finance providers are willing to arrange caravan loans for people who've struggled to make repayments in the past. However, when it comes to caravan finance, 'guaranteed approval' is not what it seems – and getting to grips with the facts surrounding this widespread myth can save you from opting into an ill-advised application.
In today's post, we're busting the guaranteed finance myth – arming you with the information you need to find the best possible deal for you.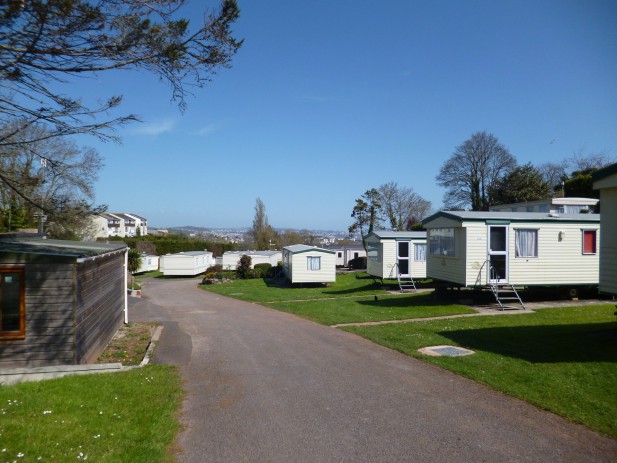 Does guaranteed caravan finance exist?
Put simply, it's illegal for lenders or brokers to offer guaranteed caravan finance – as offering loans without conducting the appropriate credit checks would be both unethical and irresponsible of the company in question. These scams leave applicants worse off in the long term, especially those with a history of financial difficulties. Lenders have a responsibility to ensure that customers can comfortably afford their repayments – and that's why the promise of guaranteed approval is both disreputable and dishonest.
A poor credit rating can make caravan finance harder to get, but it's crucial to be wary of these traps – instead taking the time to explore the market and find a finance deal that's both accessible to and affordable for you. At Pegasus Caravan Finance, we work closely with a panel of the UK's leading lenders to find competitive caravan loans for our customers regardless of their credit score – but we make sure every finance deal we offer is manageable based on an applicant's income and outgoings.
What about no credit check caravan finance?
While the idea of 'no credit check' caravan finance sounds appealing, it's important to be particularly wary of lenders claiming to approve applications without first reviewing a customer's credit report. These preliminary credit checks give lenders insight on an applicant's likelihood of keeping up with their monthly payments – so responsible finance providers swear by this approach.
There are benefits for you, too. When applying for caravan finance, credit checks will protect you from making a long-term financial investment you can't afford. There are a number of benefits that come with choosing a caravan finance deal rather than buying outright – not least that you can bypass the upfront payment and spread the cost over a series of affordable monthly payments. But it's essential to calculate what you can actually afford before diving into an application, as well as acquainting yourself with the small print associated with 'guaranteed' approval and 'no credit check' caravan finance.
How can bad credit holders find caravan finance?
You may have been told that a history of missed payments means you'll struggle to find a loan – and while a less-than-perfect credit score will mean increased interest rates, it shouldn't have to stop you from getting approved. At Pegasus Caravan Finance, we don't do guaranteed approval – but we do guarantee to do everything in our power to arrange caravan finance poor credit holders can afford.
We're not interested in your financial past, but rather what's affordable for you today. As long as we believe you're able to manage the monthly repayments, there's nothing stopping you from getting your dream caravan on finance.
If you're an aspiring caravan owner, you can call our friendly team of finance advisor's for free on 0800 066 2882 – or start your application now to find the best finance deals for you, with no obligation. For an online quote, you can give our caravan finance calculator a go.