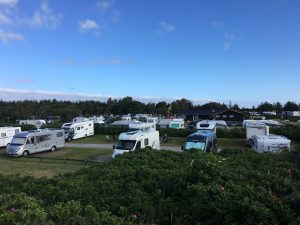 Tomorrow brings the largest UK motorhome and caravan event of the year. With tickets starting at £7.50 including parking and a show guide. Spectators will get to see all the new season motorhomes and caravans. Whilst participating in some spectacular activities.
The NEC Motorhome and Caravan Show is packed full of exciting exhibitors; over 400. From tow checks and specialised awning fittings to a free children crèche. Exclusively for those aged from 2-8 years, children can be left will fully qualified and registered staff whilst you take in the whole show. However this feature is only available Saturday 15th and Sunday 16th from 10am to 6pm on a first-come first-served basis.
Every day the LIVE theatre has outstanding new product launches. Tomorrow, Sir Bradley Wiggins opens the event launching the brand new 2017 Swift Escape leisure vehicles. Britain's bestselling motorhome manufacturer has given its new range a make-over. The new layout includes single beds over a garage, or classic twin and rear lounges for the more traditional buyers.
Danbury is converting 6 of its special Last Edition Type 2's from Brazil into fully-kitted campervans. This could be your last chance to own a brand new campervan, although they do come with a price tag; £51,999. With duo-tone white and blue paint work, a numbered commemorative plaque and white wall tyres. It is everything a camper should be.
As well as the traditional family leisure vehicles, there are many luxury motorhomes being showcased at NEC this week. The Morelo Empire Line luxury motorhome is due to have its first ever prototype appearance. Starting at £350k the Morelo motorhome has no limit to its specification options. Customisation includes heated floors, a rain shower, and panoramic roof over the bed for stargazing. Top models even feature a garage. The Morelo Empire Line took 1 year to develop and now spectators can climb on-board and experience the luxury over the course of the show.
If you are thinking of buying a motorhome or caravan, our helpful team can sort the best finance for you. Don't hesitate to visit our calculator page and apply now.