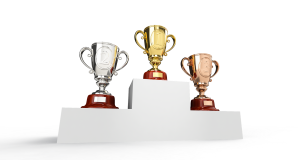 Over 105 different leisure vehicles and trailers were inspected during The Caravan and Motorhome Show. This year, British Olympic athlete Roger Black presented the annual awards. With many different award categories up for grabs, let's take a look at some of the top winners.
The Motorcaravan Design Awards
The WildAx Solaris XL won the Caravan Club Motorcaravan Design Award. 99 caravans were evaluated for driving elements, seating and mechanical specifications; along with safety, sleeping, workmanship and the washroom. This four-berth caravan was inspected by 9 judges to provide masses of information making it the best 2017 Motorcaravan Design.
The Caravan Design Awards
Within the Caravan Design category there were many different awards, including the Large Family Caravan Award, Pop-Top Caravan Awards and Three to Four Berth Dealer Special Caravan Award. Manufacturers submitted their caravans for this award with 9 judges inspecting every inch off them. In total there are 13 categories, some of the winners include the Elddis Affinity 554, the Bailey Pursuit 530-4 and the Silver Trend 420.
The Tow Car of the Year Awards
The Tow Car of the Year Award celebrated its 34th anniversary. The award went to the Volkswagen Passat Estate Alltrack 2.0TDI 4 Motion 150 PS. Judged by caravan and national motorist journalist alike, this award provides a informative decision on the best 2017 tow car.
The Certified Location of the Year Awards
Other award categories include the Certified Location of the Year. This award generally goes to small privately owned farms, country estates or bespoke inns. It was awarded to the Field House Farm in York this year.
The Lightweight Leisure Trailer Awards
The Lightweight Leisure Trailer Awards were also presents at The Motorhome and Caravan Show. Anything from trailer tents, folding campers or caravans less than 1,100kg were put forward to be examined. Winners included the Gobur Carousel 12/2 TD and the Raclet Quickstop SE.
For the full list of winners and categories, visit the Caravan Club website.