Summer has finally arrived, and with the rise of the staycation, many Brits are staying put – choosing to holiday at hotspots throughout the UK. While jetting off overseas has its draws, Britain has an abundance of beautiful locations. Whether holidaymakers are looking to relax closer to home or head to an unexplored part of the country in search of the ultimate adrenaline rush, there's no need to cross oceans on your quest for adventure.
If you want to be close to nature but aren't a fan of camping, investing in a static caravan can be the next best option. From securing static caravan finance and planning for your British break to choosing the best places to pitch up and deciding how to spend your evenings, our guide to British staycations has got your summer '16 sorted!
Static caravan finance
If you've been thinking about buying your own static caravan, finance issues needn't hold you back! Summer holidays can be costly, even before you factor in accommodation costs. Activities, eating out and even appropriate summer clothing are all part of the expense. Owning your own slice of paradise away from the hustle and bustle of everyday life not only means a more cost effective summer break, but also allows you to head off to your site whenever the mood takes you.
Static caravan loans are easier to secure than you might think, and if you've been looking for the best caravan deals, Pegasus Caravan Finance can help. With a variety of loans for static caravans, there's a deal to suit your needs and budget.
Several lenders claim to be able to offer static caravan finance guaranteed – but not only is this illegal, it's inaccurate. At Pegasus Caravan Finance, we work closely with professional and knowledgeable lenders to try and get you the best deal possible. While we don't advertise guaranteed static caravan finance, we will work to find you the best deal for your circumstances – even if you've previously been held back by refusals or a poor credit rating. Our range of flexible static caravan loans mean you and your family could be enjoying your next holiday sooner than you think!
Where and why?
With your caravan loan sorted, you can start shopping for the perfect staycation destination – but with so many beautiful British resorts to choose from, deciding on just one can be a challenge. By securing your caravan on finance, you can put your money into exploring the region of your choice – and below, you'll find some popular UK regions as well as all they have to offer.
Cornwall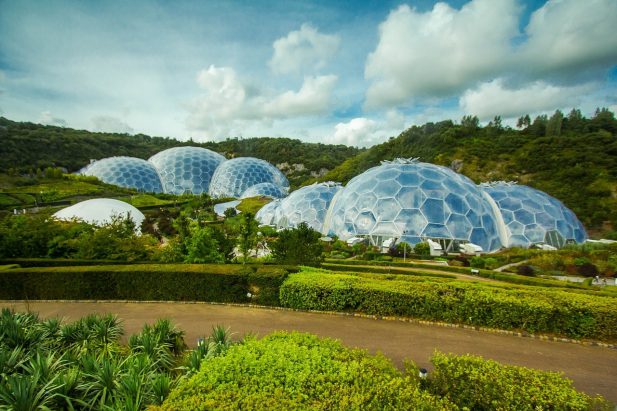 If you're planning on buying a static caravan in Cornwall, there's plenty of activities to pack into your itinerary. From days spent in the surf to evenings dining by the coast, Cornwall is the ultimate seaside destination, and is as perfect for families as it is for couples. With over 300 miles of postcard-worthy coastline, this breathtaking part of Britain has plenty to offer.
If you're at home out on the water, you'll love the range of watersports available in Cornwall. The Ocean Sports Centre in Carbis Bay offers everything from sailing to group paddleboarding – guaranteed to provide you with plenty of laughs and a day to remember.
For a break from the sea air, head inland, where you'll find greenery and gardens aplenty – including the amazing Eden Project. From discovery trails to England's longest zipwire, there's an outdoor activity for all ages and interests. If you're on the hunt for an outdoor education, enjoy a tour with Cornish Heritage Safaris – where a guide will lead you on a themed trail of your choice – or immerse yourself in the annual Royal Cornwall Show,
When it comes to dining choices, the county has a number of impressive eateries. If you're looking for a taste of tradition, The Plume of Feathers has a menu to die for. Open year round and set in the heart of the countryside, this delicious pub is ready to serve up a storm, whatever the weather. If you're staying by the coast, The Beach Hut at Watergate Bay offers up snacks – and sunsets – you won't want to miss. With a range of caravans on finance, Cornwall has everything you need for your great British break.
Northumberland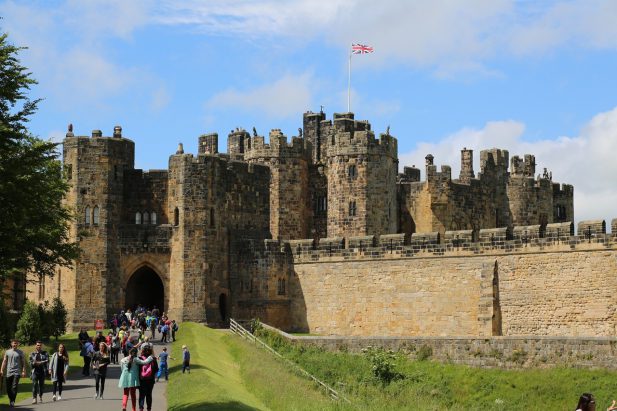 Investing in finance for static caravans means you can enjoy a holiday home all year round – and if you fancy heading north, we've got just the place. Nestled away in the north east of England, the stunning region of Northumberland is one of UK's true hidden gems. With some of Britain's best beaches and amazing sky views, you'll need more than just a few days to drink in Northumberland's breathtaking scenery. If you choose to buy a static caravan in this part of the UK, it won't be long before you see why it's earned its title as an Area of Outstanding Natural Beauty.
Steeped in Roman history, Northumberland has seen its fair share of battles – and there are a wealth of museums and castles waiting to take you back through time. After a day spent exploring the magical Alnwick Garden, you can spend the evening soaking up the stars at Northumberland's International Dark Sky Park – where you'll enjoy an unrivalled view of the night sky.
If you're a fan of farmer's markets, Northumberland is awash with delicious cheese stalls and locally sourced produce. You can pick up all the ingredients you need to whip up a culinary feast back at your static caravan, and even end the evening with a pint of locally brewed real ale.
Devon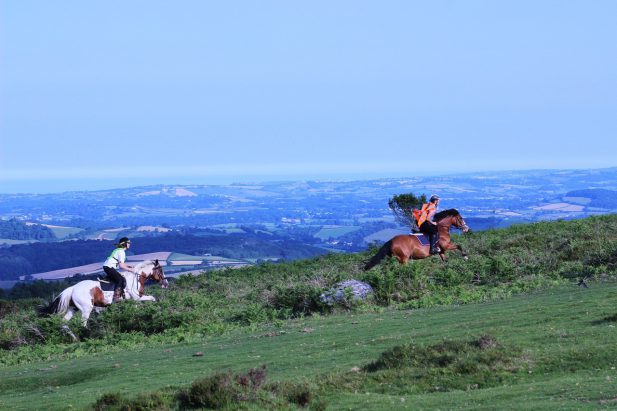 Whether you're from the south west and want to purchase a static caravan close to home or you're holidaying from further afield, Devon is brimming with exciting activities for the whole family. If you want to be in close proximity of modern shopping centres or a stone's throw from lush rolling hills, a holiday in Devon means you don't have to choose – you can have it all!
For adrenaline-lovers, Devon is overflowing with exciting opportunities to get adventurous. Try your hand at scuba diving or book the children in for horse riding lessons across Dartmoor – with outdoor activities at every turn, there's plenty to pack into your staycation. If relaxation is more up your street, leave the real world behind and head for a spa day at theIlsington Country House Hotel
Devon is famous for its delicious cuisine and hosts an array of popular food festivals throughout the year – and there's alcohol on the menu, too. Whether you think you know all there is to know about a bottle of red or just fancy finding out more about where your wine comes from, you can explore the region's vineyards and even enjoy a wine tasting.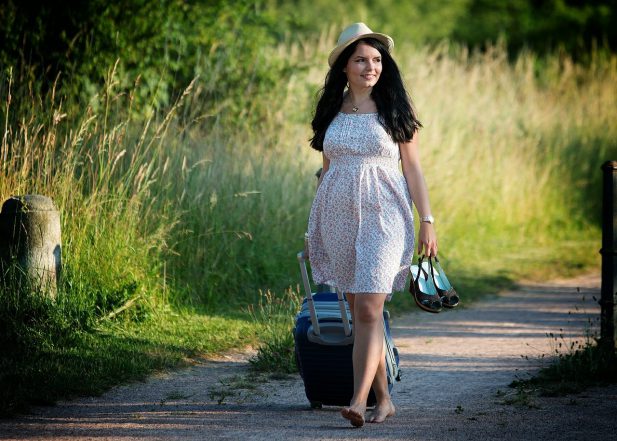 So now you know all there is to know about guaranteed caravan finance and are armed with a handful of potential staycation destinations, you can set about finding the perfect home away from home. Head over to our static caravan finance calculator to find out how much you can borrow, or give us a call to discuss our caravan finance deals. You can reach us on 0800 066 2882 – where we'll be happy to talk you through static caravan finance options that suit your circumstances.