'Couldn't of been more helpful, also a much better rate than my bank offered me. A special mention for Karen James the advisor who helped me through the process. Truly a credit to Pegasus. Outstanding professional. Thank you.'
Campervan & Motorhome Finance Specialists
Motorhome finance need not be complicated, our dedicated team of experienced staff work closely with leading lenders to hunt down competitive rates and ensure you get the best motorhome finance deal for your needs.
Our flexible deals mean we can help you finance a £100,000 luxury motorhome or a more modest used model – and whether you're buying from a dealer or would prefer to go private, we can help you every step of the way.
The competitive finance packages we offer mean that you can spread payments over a period of up to 10 years, reducing your monthly repayments.
By buying your camper / motorhome on finance, you can bypass a large upfront cost and drive the model you want at a monthly rate you can afford – even if you've struggled with debt in the past.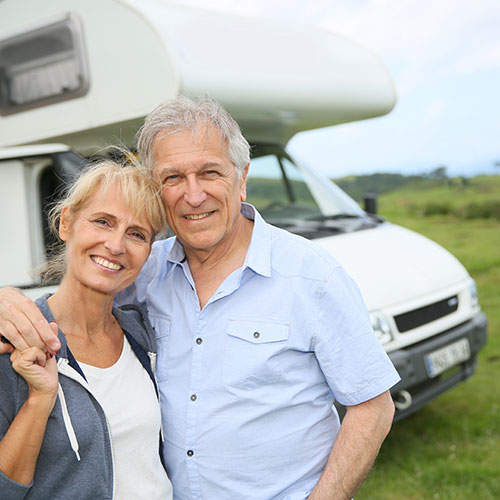 Motorhome LOAN BENEFITS
Interest rates from 6.8% APR
Borrow £10,000 – £350,000
Flexible terms
No deposit required
Complete agreement online
Payout within 24 hours
Finding The Perfect Motorhome For Sale
You're welcome to purchase your campervan or motorhome from any UK dealer, we're happy to fund any purchase. As a very good source for motorhomes and campers, we would strongly recommend you visit www.campers4sale.co.uk – They advertise a huge number of motorhomes for sale from dealers across the UK. Take you time to search though the pages, looking for a model and spec to suit your needs. Contact the dealer and ask as many questions as you need before arranging a visit to view the vehicle. If you are mechanically minded, inspect the motorhome for any potential issues, if not take a friend who is, or employ the services of a qualified inspector.
This motorhome buyers guide may be helpful.
Campervans & Motorhomes On Finance
If you've found your ideal motorhome, you can fill in our quick online application form and one of our finance specialists will be in touch with a response within the hour.
Still deciding? No problem! We can arrange motorhome finance in advance so you can organise your finances before you shop around for the best deal.
At Pegasus Finance, it's our mission to make applying for motorhome finance as quick and easy as possible. With a hassle-free application form, quick turnaround and flexible process, we pride ourselves on helping every customer buy the vehicle they want at a rate they can afford in a way that suits them.
If you'd rather apply now and shop around for your motorhome later, that's fine, too. The application process can be tailored to your needs – and if you'd prefer to browse the motorhome market knowing the funds are already taken care of, we're more than happy to give you that peace of mind.
Making Ownership Affordable
As part of our flexible approach to financing motorhomes, you can adjust your loan term to suit your budget. If you'd rather repay yours as quickly as possible, repayment periods start at a minimum of 12 months – although it's worth noting that a shorter term will, naturally, result in larger monthly repayments.
Alternatively, if you'd rather keep monthly instalments low for the sake of your outgoings, you can opt for a much longer repayment period of up to 10 years – allowing you to keep your finances in check while gradually repaying the motorhome loan. Put simply, the length of your term is your decision alone and very much depends on your financial situation.
Buying Considerations
Thanks to our flexible finance deals, you can buy your motorhome from just about anywhere. If you decide to buy privately, we'll check out any unusual history, as well as any outstanding finance there may be – and we'll speak to the seller on your behalf.
If you choose to buy from a dealership, simply inform us of their details and we'll speak to them directly – as well as checking out outstanding finance and vehicle history.
If you're buying your first ever motorhome and would like some help finding the ideal model for you, here are a few factors to bear in mind so that you can make sure your new camper is a worthwhile investment:
Budget: a solid understanding of your budget will help you to narrow your search – but when opting for a motorhome finance deal, it will come down to whether you can afford the monthly payments, rather than the upfront price tag. A used motorhome will, of course, be cheaper to buy – but it's important to consider the potential for expensive maintenance and repairs further down the line. Whether you opt for a new or secondhand model, you'll need to account for servicing, insurance, fuel and any costs associated with refurbishing your motorhome's interior
Size: it goes without saying that motorhomes mean compromising on space. Kitchen and lounge areas are likely to be cramped, but the incredible practicality offered by these vehicles makes space a bit of a non-issue for the most part. As long as you have plenty of room for your purposes, as well as the amenities you consider most important, you should be good to go!
Weight: think about how much your motorhome will need to carry before committing to a purchase. Consider how many passengers you'll be travelling with regularly, how much luggage you'll be bringing between you, and whether you'll need any extra fixtures added to the camper (such as a roof rack or bike stand)
Layout: the motorhome market is diverse, and there are a wide range of layouts available to buyers – so your decision will largely depend on your specific requirements. From the number of berths you'll need to which amenities are most important to you, take the time to shop around and find the camper you're looking for – rather than settling for the first model you come across
Common problems: familiarise yourself with common faults and other issues associated with particular brands or models. That way, you can inspect the vehicle thoroughly before you buy, armed with the information you need to detect any deal-breakers

Questions? CALL 0800 066 2882
Our experts are always ready to help
Motorhome manufacturers
New to the world of motorhomes? The first step towards finding your dream camper is settling on a brand. With a broad range of motorhome manufacturers to choose from, it can be hard to know where to start on your search. Here are a few of the market's leading brands, to help you narrow down your search for the ideal model:
Adria: if you're looking for excellent value and exceptional specs, look no further than Adria. One of the foremost motorhome manufacturers in the UK, Adria's product catalogue includes such popular ranges as the Compact, Coral and Matrix lines.
Swift: whether you like the look of the Swift Rio, Bolero or Kon-tiki, this British brand guarantees incredible value for money whichever model you opt for. Competitive prices combined with energy efficiency and ever-increasing specs make Swift one of the UK's leading manufacturers
Bailey: more than 65 years of experience in designing and producing leisure vehicles, Bailey is responsible for popular motorhome lines including the Bailey Unicorn, Pursuit and Pegasus. Award-winning design is at the heart of this brand's ethos, with top-notch build quality coming as standard
Elddis: choose from the Elddis Autoquest, Accordo and Encore and enjoy the best the market has to offer. Based in Consett, County Durham, this Great British motorhome manufacturer is committed to offering a winning combination of lightweight durability and first-class performance
Rapido: luxury and comfort come in equal measure when you buy a Rapido motorhome. These particularly practical motorhomes, including the award-winning Rapido 640, guarantee a great night's sleep – with innovative design packed into every inch of these French campers
(7.8% APR illustration)
Apply Now
This does not constitute a quote, rates may vary depending on personal circumstances.