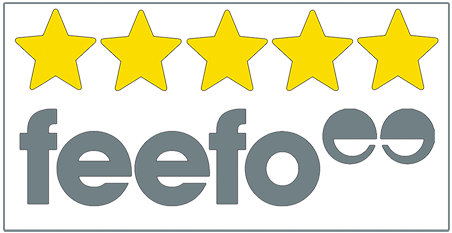 'Couldn't of been more helpful, also a much better rate than my bank offered me. A special mention for Karen James the advisor who helped me through the process. Truly a credit to Pegasus. Outstanding professional. Thank you.'
Buying a caravan – things to consider before you buy
Should I buy a new or second-hand caravan? – If you are deciding between buying a new or used caravan, there are several things to bear in mind. There are obvious advantages to buying a new caravan, but it will cost you more and lose its value much faster than a second-hand one. When buying second-hand, you will not experience delivery delays like with new models either. However, there are things to be wary of when buying a used vehicle and we'll try to draw them to your attention.
Consider your budget – Think about how much money you want to spend. Compare prices as they can vary significantly and make sure all the extras are included in the asking price – if they're not, find out how much they will add to the cost. Don't forget to check if the vehicle needs to be serviced, tyres replaced or if there are any other hidden extras. Find out what the cost of insuring your caravan will be as well.
How big a caravan should I buy? – there are many different types of caravans so think carefully about the number of people using it and the layout that will suit you best. It makes sense to tow the shortest and lightest caravan that suits your needs. Be aware of the fact that the size of the car can limit the size of the caravan you can tow, so although a large caravan will give you more space and will be better equipped, you might need a more powerful car to pull it. Instead of opting for a large caravan, one solution might be to get a compact caravan and buy an awning for it. If a caravan is more than 7 metres long or 2.3 metres wide, you will need a commercial vehicle to tow it.

Also think about where you are going to store it as that might influence your decision about the size of the caravan you wish to buy.

Weight and driving licence restrictions – 

Check the manufacturer's towing limit for your model of the car – the recommended weight of your laden caravan should match 85% of the unladen weight of your car. If you've passed your driving test after 1997, your standard driving licence covers category B which means you can drive a vehicle up to 3500kg and tow a trailer up to 750 kg behind it. If your car and caravan outfit exceed that weight, you will need to pass a BE category driving test which will allow you to drive a car and caravan combination up to 8250 kg. Those who passed their driving test before 1997 will automatically have the BE category entitlement.
Should I buy my caravan from a dealer or private seller?
Dealer – buying from a dealer might cost you a bit more than buying from a private seller, but you will be better protected if anything goes wrong as you are more likely to be offered a warranty (read the small print to find out what it covers). The dealer is obliged to sell you a caravan fit for purpose and of satisfactory quality, and if that is not the case, you have the right to ask for a repair or replacement. Make sure any potential faults are rectified at the dealership and check all the documents before leaving the dealership. Buy from a local dealer if possible to avoid travelling far if your caravan needs repairs.
If the dealer asks for a deposit, give them the smallest deposit they will accept as you are unlikely to get it back if you change your mind later.
Private Seller – Buying from a private seller will probably cost you less, but you have no legal protection should anything go wrong with your caravan. When buying from a private seller, be especially careful – check the vehicle thoroughly and make sure the seller is the rightful owner. Ask for ID from the seller and proof of ownership. Get the seller's landline number, make sure that it works, and always meet the seller at their home address.
Whether you're buying from a dealer or a private seller, take your caravan for a trial run.
When is the best time to buy a caravan?
The perfect time to grab a bargain can be the period around Christmas and New Year. The dealers are then trying to clear their stock to make space for the new deliveries that arrive in March, April and May – the period when you should avoid buying used vehicles.
Most important caravan checks
When buying a caravan, bring a friend or a family member with you.  They can chat to the seller while you're inspecting the caravan, thus giving you a bit more time.  In order to check your caravan thoroughly, it's best to go and see it during daylight hours.
Check for damp and make sure the vehicle is watertight – 

Damp in the caravan is an equivalent of rust in a car and it is extremely important to check that the caravan isn't damp or its floor and walls will rot away. Things to look out for are bumps on panels, stains or mould, the floor that feels spongy underfoot. We suggest you buy a damp meter from a hardware store and bring it with you – just make sure you're using it on a dry day. Another important thing to check is whether your caravan is watertight as water penetration can cause extensive damage. Check the windows and doors for a watertight fit and look for cracks in sealants. Oiled based sealants last 5 years, acrylic compounds 10 years and silicone based sealants 20 years so check when resealing is required.

Check the gas, electrics and facilities – 

If mains electricity is installed, ask to see the latest inspection certificate by a qualified electrical engineer. Faulty systems can be costly and dangerous so it might be an idea to bring a professional to check these systems for you. 

On newer caravans you should also normally find a hot water system with the shower, cassette toilet, oven, fridge and a heater. Check the interior thoroughly to make sure all the features are functional. Most areas of water and waste system are prone to trouble so check that the taps work and there are no leaks. Make sure all the gas appliances are working and all lockers open and shut properly.

Outside checks – 

Check the chassis for rust and stress cracks and look for signs of corrosion under the caravan. New paint on the caravan might also be hiding something so look for signs of damage. Look for leaks in the automatic transmission or brake components and check tyres (they should be replaced every 5 years) and towing electrics. Windows can be expensive so see if there are any cracks, chips and similar problems. They can sometimes be hidden under a sticker so pay special attention if there is one. Look for condensation between the layers of double-glazed glass and rust around the screws. Make sure all the doors and locks work so that your caravan wouldn't be left unprotected.

Check the history – 

Find out as much as you can about the history of the van. The last two numbers on the coded etchings on the windows show the year of manufacture and will help you determine the caravan's age. Most caravans have a practical life of 14 years, so buy a caravan that is well within that age. If you're buying an older caravan, check the availability of spare parts, especially if the manufacturer is no longer in business.
Check warranty documents, service receipts, invoices and log book. Be aware of the fact that if you have no log book, you will never be registered keeper and most insurance companies will refuse to insure the vehicle. New or used, insist on having the Users Handbook. Make sure your caravan was regularly serviced and check if it has been CriS registered.
CRiS – Central Registration and Identification Scheme – was introduced in 1992 and it provides a central point for checking the status of a caravan before purchase. All caravans made by manufacturers recognised by the National Caravan Council have a unique 17 digit Vehicle Identity Number (VIN) stamped onto the caravan's chassis and windows. Owners also get a CRiS touring caravan registration document. CriS will allow you to verify the caravan's age, check if there's any outstanding finance on it, if it's been written off by insurers or reported stolen. CRiS enquiry service is available for £14.95 on 01722411430. Many caravan insurers insist that the caravan is registered with CRiS before they will provide cover. For more information visit CRiS website.
Around 4000 caravans a year get stolen so think about using additional mechanical security devices like wheel clamps, chassis lock and hitch locks to protect your caravan from theft.

Quick, Easy Approval
On average loans are approved within 60 minutes of submitting your details to us