The hassle of jet setting abroad for a week in the sun has led to a revolution of Brits opting for a staycation in some of the UK's most stunning natural beauty spots. Whether you're pitching up on the stunning Suffolk coastline or heading to the Yorkshire Dales, there are any amount of reasons to stay home this summer. The limited availability of reasonably priced hotels and B&Bs during peak times in the summer makes caravanning breaks one of the most affordable and best ways to enjoy a relaxing staycation.
As if packing for a summer holiday wasn't difficult enough, when you're staying in a home-away-from-home making sure you have loaded all the essentials is a real priority. With limited space and the very unpredictable British weather, what should you include on your caravan holiday checklist?
Today we're taking you through some of the main essentials to take on the road in our caravan checklist. Happy camping!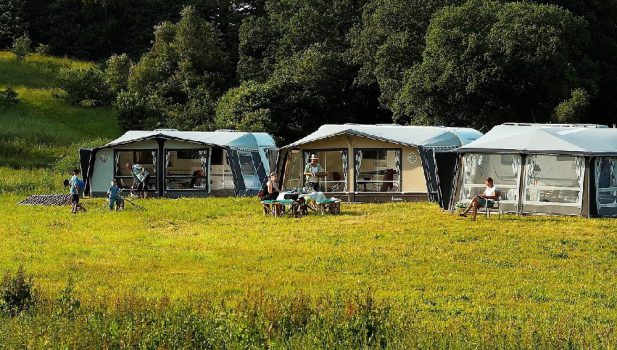 1. Electric Hook Up Cable
An electric hook up cable is an essential for longer stays. While many caravans are able to offer limited power through a leisure battery, it won't last for long – so make sure you have the equipment necessary to plug in and recharge where you can. EHU cables are usually bright orange, with specifically adapted plugs at either end. We recommend you go for the longest cable that you can source, and it's often a wise idea to bring a spare – just in case!
2. Aqua Rolls
To make use of your home-from-home's facilities, you'll need to have access to a water container. We recommend having a couple of aqua rolls – they'll make transporting your fresh water so much easier! Don't underestimate how much water you'll end up getting through either, we advise that you come prepared with two of these vessels – especially if you're travelling with a larger group.
3. Grey Waste Container
To get rid of all this water you're getting through, you'll have to make sure that you've got a drainage system. Grey waste, such as shower and basin water, can drain into a waste hog – rather than onto your pitch. The slim design of these caddies mean that they can usually fit underneath your caravan, and can be emptied easily.
4. Outdoor seating and dining facilities
You're staying in the great outdoors after all, so make the most of the serene surroundings and eat al fresco. A foldable dining table and camping chairs are a must-have to comfortably relax in the countryside. Whilst the BBQ is set to sizzle, rest up under the awning with a good book. Now that's what camping is all about!
5. A pack of cards and portable DVD player
As beautiful as the Great British summer is, you should remember that the weather is unpredictable – and you should be prepared for a rainy day (or two). A pack of cards is a great way to keep all the family entertained with a game of 'Go Fish', or cuddle up on the sofa and watch a classic film on a portable DVD player. Even if the weather is kind to you, keeping a selection of DVDs on hand is a great way to keep the kids entertained on long car journeys.
6. Head Torch
You can never be sure about when you'll get caught out with an empty gas canister, and if it's after nightfall then a head torch will be of great assistance. It'll also help you out when you're doing those pesky little jobs such as emptying waste tanks and filling up aqua rolls – keeping your hands free and giving you plenty of light.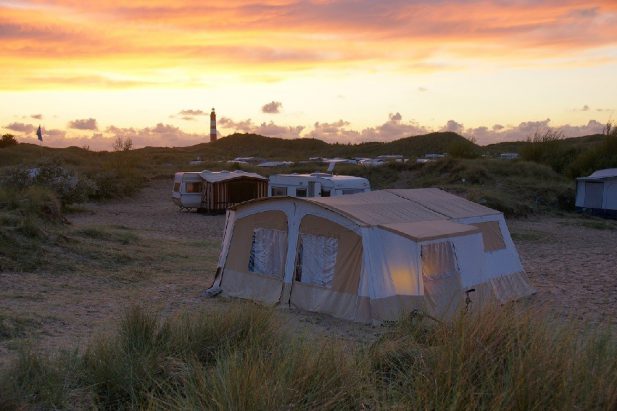 7. Supplies and sweet treats
As well as food, drink and any medications that you may need, we recommend packing in some tasty treats. At Pegasus, we don't think we would have survived our caravanning getaways without a slab of Kendal mint cake! After a long day hiking, fishing or exploring the local market, a sweet treat may be just what the doctor ordered – and when you're staying on a remote caravan site it's often wise to pack ahead.
8. A well maintained caravan
It might sound like one of the most basic things to consider, but you'd be surprised at how many people go caravanning and find themselves stuck in the mud due to the caravan itself. Book your caravan in for a service annually, as well as making sure you've dusted off the cobwebs and checked that your caravan is in good nick before setting off. You may wish to look into upgrading to a better model, or if you're new to the campsite – purchase a tourer of your very own.
Owning your own caravan gives you the freedom to pitch up across the country whenever you wish; and with a wide range of touring caravan loans available, your dreams could soon become a reality. Take a look at our online caravan loan calculator for an instant quote, or apply for touring caravan finance today for a quick decision – you could be on the road to your dream destination sooner than you think!